Check out this awesome post from the dating site created just for singles who are Dating at 40 Here's their list of the top 10 bloggers for over 40's dating.
In a 'Middle Years' dating slump? Check out our list of top go-to dating blogs for the over 40s….
By Julie Hodister
1.Over 40 World
Julie Edwards and Samantha Baker write tons of dating advice on this blog which is part of the website, Over 40 World UK Mature. Posting articles like, 'Things To Consider When Dating Older Women' and 'Important Things That You Should Know About Dating A Single Dad' this blog is the go-to  for tips on all things over 40s dating.
Check out http://over40world.com/blog
2. The Plankton

An anonymous blog about love, sex and the divorced mum, The Plankton writes candidly and openly about, as she puts it, "love at the bottom of the sexual food chain." The writer, who is divorced, but says she would love to be married again, describes herself as being 'on the wrong side of 45 with a brace of kids'. Her posts are often heart wrenching, yet an honest insight into dating after 40.
Read http://planktonlife.wordpress.com
3.Kate Sutton
Forty-three-year-old single Mum, Kate, writes hilarious posts about all things dating, parenting, life, travel and body image at her blog WitWitWoo. Shortlisted in the 'LAUGH' category for the 2014 Brilliance in Blogging awards (BIBs) Kate's been blogging for four years making her readers chuckle with her dating stories, such as 'The Worst Date Ever,' 'The Time The Removal Van Found My Secret Stash of Naughty Toys' and 'When Dating Goes Bad.'
Read Kate at http://witwitwoo.com
4.Jonathan Welford
Jonathan is a UK writer, columnist and dating coach at Gay Dating Expert. His GayDatingExpert.com agony uncle columns appear in publications in both the UK and America. He's also author of a collection non-fiction relationship books. Jonathan's relationship and dating advice for over 40s (and other age groups) plus a ton of helpful articles, like 'Age Difference Relationships,' can be found at this popular gay dating advice blog.
Check out www.gaydatingexpert.com
5.Tammy James
UK dating coach, Tammy James, head of itsnotyouitsme.co.uk is a relationship coach with all the advice you need to navigate successfully through the dating game. Following a messy divorce, Tammy set up a coaching practice that specializes in helping single people get back in to dating. Also an agony aunt, the advice she gives is tried and tested from someone who knows how hard it can be to get back into the dating when you're a mature person.
Read Tammy's blog at www.itsnotyouitsme.co.uk
6. The Dating Goddess
Hailed as THE authority on dating over 40, The Dating Goddess (TDG) offers her followers sage advice, insights and tips for "delicious dating" in your middle years. With a worldwide following, her blog will teach you ways to approach dating with "zeal, optimism, and hope." Smart, funny and truthful, TDG is also author of several dating books, written after her husband left when she was 48.
Read her at www.datinggoddess.com
7. Evan Marc Katz
Evan is as shocked as anyone that he's become one of the world's leading dating experts, saying "for years I was the poster child for what not to do in dating." But, he became a dating coach, specialising in helping smart, strong, successful women understand and connect with men. With over 5 million blog readers, over 50,000 newsletter subscribers, and thousands of satisfied clients, he's now the poster child for what to do in dating!
Follow Marc at http://www.evanmarckatz.com
8. Midlife Bachelor
Being single again at midlife can represent a huge challenge and that's where this site can step in and help. MidLifeBachelor.com tries to expose the various challenges that bachelorhood in midlife brings – and to help midlife guys prepare for it, and deal with it all. With Midlife Dating Advice, Discussion Forums, Ask Midlife Bachelor, and Midlife Articles, this U.S site has everything men need to navigate through a midlife dating crisis.
Check out http://www.midlifebachelor.com
9. Bobbi Palmer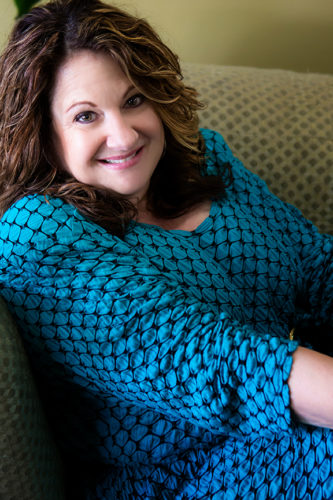 Fifty-something Bobbie Palmer was a first-time bride at age 47 and experienced firsthand how you can transform from single to hitched. She started, Date Like a Grown Up, her site and blog, which she says is, "a Romance Revolution" where she offers,  "real-world advice and deep compassion to women over 40" who are dating and looking for love. More than a dating coach, Bobbi calls herself, "a real life success story!"
Read Bobbi's dating tips at http://datelikeagrownup.com
10. Amy Schoen
Amy Schoen is a U.S dating and relationship expert who's helped hundreds of daters find their life long mates. A Certified Professional Life Coach, Amy's story is one of perseverance.  Divorced in her mid-thirties and successfully remarried at 42, she also struggled with infertility and eventually gave birth to her son at the age of 48. Her site, blog and books offer a step by step guide to finding lasting love.
Check out http://motivatedtomarry.com