Fabulous article here courtesy of our friends at the online site for people who are Divorced and Dating. Here's their  list of the top 10 UK bloggers for Divorcees.
Unfortunately, the UK divorce rate is on the rise, and they are more common than ever before. If you are recently divorced, or going through a break-up, here's the sites we recommend to help you jump back into the dating pool…
By Julie Hodister
1. Huff Post Divorce
Go straight to the UK Huffington Post's Divorce page for a plethora of news, blogs, features, dating tips and guides on divorce, from writers like leading international divorce lawyer, Catherine Thomas, Dating & Relationship Expert, Katy Horwood, Divorce Mentor, Liz Copeland and Meditation Instructor and author, Liberty Forest. Everything you need is here, from 'How to Cope with Christmas When You're Divorced' to 'How to Heal a Broken Heart.'
Go to http://www.huffingtonpost.co.uk/news/divorce
2. Katy Horwood
Wonderfully witty Katy Horwood writes an award winning blog, All Sweetness and Life, about dating, sex & relationships. Single mum of one, she is also co-founder of London-based Introduction service, Four Letter Word. Thirty-something Katy flirts outrageously in the name of research for her 200,000 blog readers, writes dating articles for the UK Huffington Post and over-shares on Twitter. With a mother on her 4th marriage, Katy says, "Multi-marriages is not something I'm unfamiliar with."
Read Katy at http://all-sweetness-and-life.blogspot.com
3. Suzi Godson
Suzi has been The UK Times Sex and Relationships columnist for the past 10 years.  If anyone knows what women want, it's Suzi. Her blog has brilliant articles on all manner of things from relationship breakdowns, support groups, the government's scheme to create an app for divorce, sex and family.  Her Times column is syndicated in The Irish Examiner and she also writes a weekly blog for The Huffington Post. Suzi is also author of the award-winning The Sex Book which has now been translated into fifteen languages.
Check out her site at www.suzigorman.com
4. Dr Petra Boynton PhD
Dr Petra is one of the UK's leading relationship and sex agony aunts. She writes a weekly advice column for The Telegraph's Wonder Women section, where you can email her at agony.aunt@telegraph.co.uk with your post-divorce dating questions. A Social Psychologist by background, there's not much about relationships Dr Petra isn't qualified to help you with. The Guardian described her as "Britain's first scientific evidence-based agony aunt" and she's also applied her research in sex and relationships health by working as an Agony Aunt on magazines such as Grazia and Men's Health.
For more Petra advice go to http://www.drpetra.co.uk/blog/help-and-advice
Or http://www.telegraph.co.uk/journalists/petra-boynton
5. Single in the Shires
Anonymous blogger, Single in the Shires, may not have made it down the aisle with her fiancé, but she'd been with 'The Ex' for 7 years, so knows a thing or two about rebooting a love life. "All my friends were getting married and having babies and I was having to start again from scratch," she writes. "We were planning our wedding. Or at least I was. He was banging someone else." But, despite heartache, she picked herself up and started dating again. The result is this wonderful blog, that's a must-read for anyone wanting to feel solace in trying to find love after their world's come crashing down.
Go to www. http://singleintheshires.wordpress.com
6. Chelsea Black
Divorced to dating expert Chelsea Black is a dating /sex blogger and coach whose USP is "happy to help those that feel that they aren't happy. It's only complicated if you want it to be."  An online 'Wizpert' (where experts help people through Skype chats) Chelsea's blog was nominated for as one of UK Cosmopolitan magazine's Top Relationship Blogs. Her dating tips and posts are frank, honest and an often hilarious insight into her misadventures in dating post marriage, when all the rules and language have changed. She's currently working on her first book, finding her second husband and hosting a radio show Wednesday 10PM GMT on Playvybz.com.
For Chelsea's advice and dating stories go to http://www.chelsea-black.com
7. Vena Ramphal
A Passion Coach, specializing in romance and erotic pleasure, Vena writes for The Divorce Magazine.co.uk, an online resource for those going through a relationship breakdown. Whether it's ending a partnership, creating a new relationship, or cultivating a deeper experience of erotic pleasure, as a coach, Vena has a deep belief that life should be delicious. From flirting to post divorce dating, Vena also shares with readers her personal journey about what she learned from her divorce.
Check out http://www.thedivorcemagazine.co.uk/category/dating  For inquiries and appointments with Vena, email vena@venaramphal.com
8. Suzie A @ Single Dating Diva
Winner of the international "Best Dating Blog" award two years in a row, Canadian born Suzie A went from divorce to a Single Dating Diva, when she started writing down her post- divorce dating stories to share with friends.  What began just for fun, became advice helping others find love around the world. Her 'Ask Single Dating Diva' feature has become hugely popular and she also now runs a thriving dating consultancy business.
Check out http://singledatingdiva.com
9. My Life After Divorce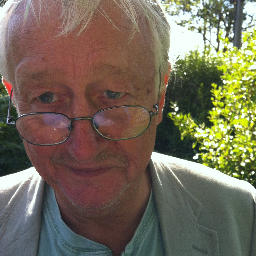 Aiming to help make things a little better for you at whatever stage in the long divorce process you've reached, My Life After Divorce, can help you. With around 300 useful articles, including a whole section on dating advice, with tips on dating taboos for divorced women, avoiding the pitfalls of post-divorce dating, dating etiquette and how to survive that first date after the divorce, is a great site.
Check out www.mylifeafterdivorce.com
10. Liz Copeland
Liz is known as The Divorce Mentor. With her own divorce experience to draw on, Surrey based Liz, coaches her clients on their journey into, through and beyond divorce. Her coaching programmes help you do the emotional work needed to move you on and she says she's committed to her client's emotional success. So, if you're struggling to get back into the dating game, Liz's post-divorce life coaching could be just the right thing for you!